Embracing contemporary designs through modern architecture, architects today are experimenting with curved metal roofs and wall cladding solutions; breaking away from the traditional, simpler and mundane panels. Not only it helps them to incorporate exciting elements such as tapered and convex shapes in their designs, but it also transforms their vision into reality!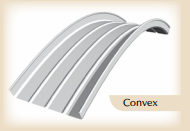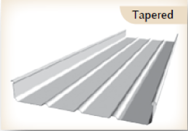 Shapes possible with Tata BlueScope Steel's LYSAGHT FLEXLOK® Profile
Creativity in architecture stems from possibilities enabled by its building material. In recent times coated steel roofs have grown as design favorites, giving wings to your imagination, due to its innate strength and flexibility. From tapered, curved and excellent spanning capabilities, to an all-pervasive weather ability; color coated steel roofs are the new-age solutions for space extensions, bigger interior spaces, high clearances, larger spans with seamless columns. Combined with unique angles, eclectic hues, increased edge finishes, appealing gutter options and more, architects now have access to a greater assortment.
Advantages of a Metal Curved Roofs
Optimize Spaces: For a complete visual delight, Architects and designers are replacing typical squared, vertical buildings with curved walls and undulating roofs for an optimized space.
Enhanced Aesthetics with Practicality: Curved roof structures have become a popular trend over recent years, providing aesthetic appeal and the practical advantages of lower apex heights and parapet requirements.
Better Strength: Curved roofs are entirely made of metal as it offers strength and flexibility to be bent or manufactured in a curved shape.
Low on Maintenance: Roofs made from steel are wind and corrosion resistant and promise longer life.
Sustainable Alternative: Made from 100% recyclable and reusable steel, the roofs are environmentally friendly, thermally efficient and installed with lean and safe construction practices.
Modern age Commercial, industrial and infrastructural buildings like malls, modern warehouses, airports, metro stations, educational institutions, etc. are being built with the objective of high aesthetical appeal, giving rise to new trends in roof designs and modern architecture.
We at Tata BlueScope Steel, through LYSAGHT® roof and wall cladding solutions; partner with some of India's best-known architects, who inspire the construction fraternity with their out-of-box thinking.
LYSAGHT® profiles such as TRIMDEK®, FLEX-LOK ®, KLIP-LOK® and CUSTOM ORB® can be angled, sliced, tapered or curved and are a designer's delight. The profiles can be crimped curved on-site or in factory as per customers' requirement.
BASF, Chennai – A fine example of aesthetics with durability
Kolkata Metro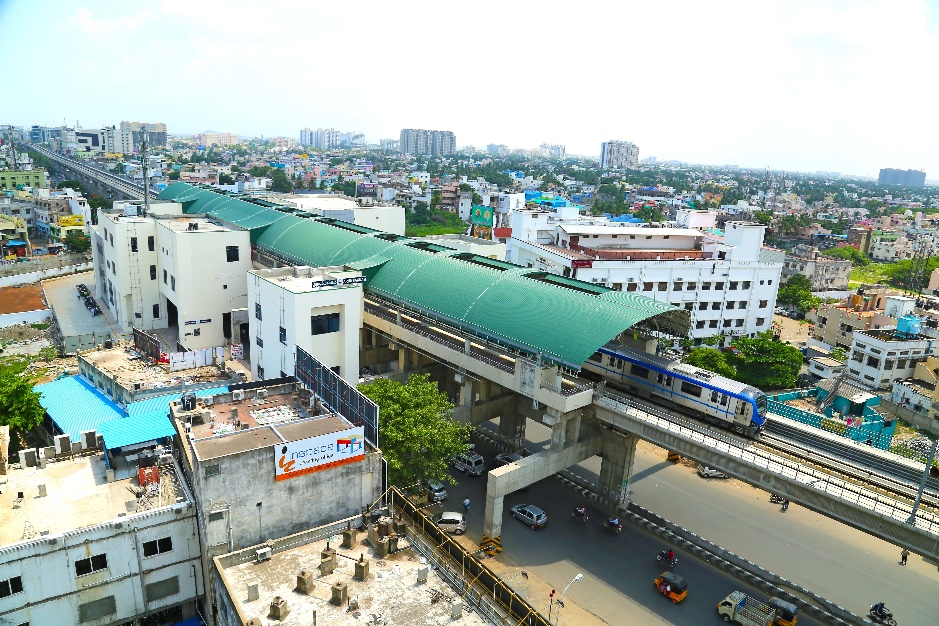 Chennai Metro
Seeking pure customization and liberating your freedom of thought, these profiles accentuate your signature styled architectural creations with a modern-day streak. Leaving your mark for generations to come
In addition to roofing profiles, LYSAGHT® offers a complete 360 built experience. From state of art manufacturing of world's finest products to design & engineering services, safe and advanced construction capabilities; LYSAGHT® team of experts are known for their complex project handling!
Do get in touch with us for your next roofing project by sending an email to contact@tatabluescopesteel.com or simply explore our range of solutions by clicking the link: https://tatabluescopesteel.com/products-solutions/lysaght/